The weather was so gorgeous today that Patton, Lucy, Goalie and I ended up spending the afternoon lolling under the weeping willows by the river. I wish I had planned in advance so we could have had a proper picnic.
If the weather is as nice next weekend, we're going to picnic, for sure. I will definitely bring the beautiful quilt my little sisters, Marisa and Katie, gave me for my wedding shower a million years ago. It's a fabulous patchwork of tropical prints and chambray, and it makes me happy every time I look at it. My sisters were both in school at the time and it means so much to me that they saved up to get Patton and me something so pretty. We originally used it as a bedspread, but over the years it has become our favorite beach and picnic blanket and I hope it lasts forever.
Here's some other Picnic-worthy Stuff: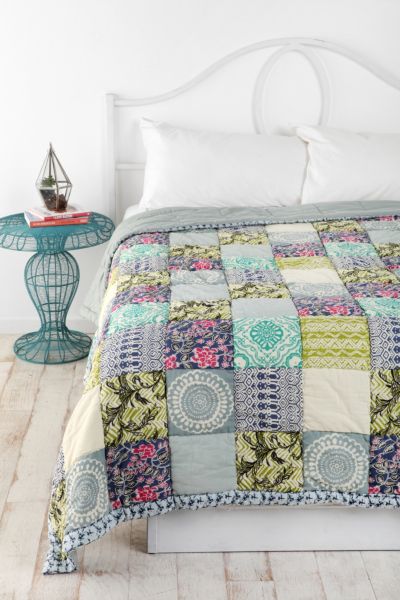 Pin It Now!